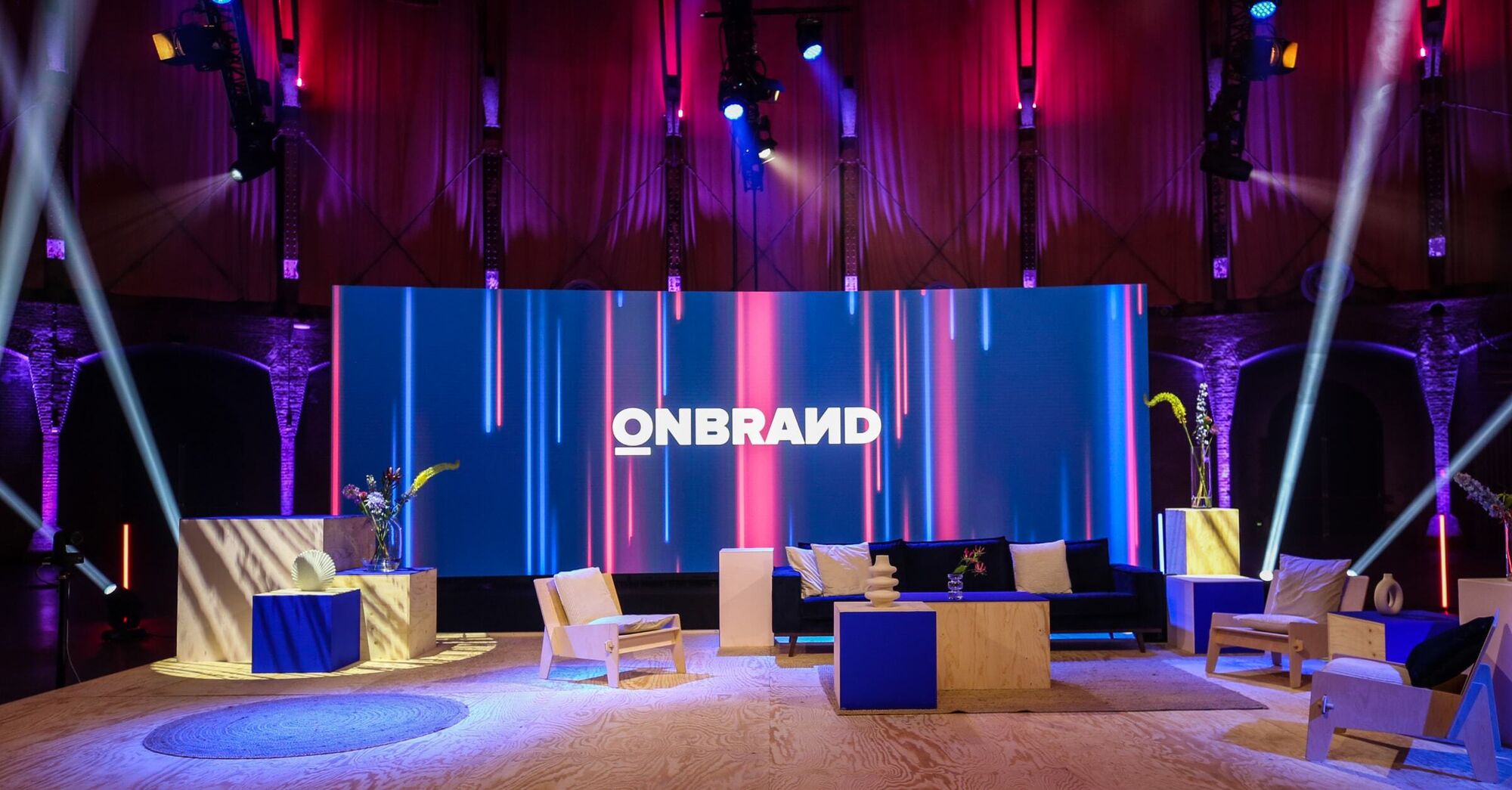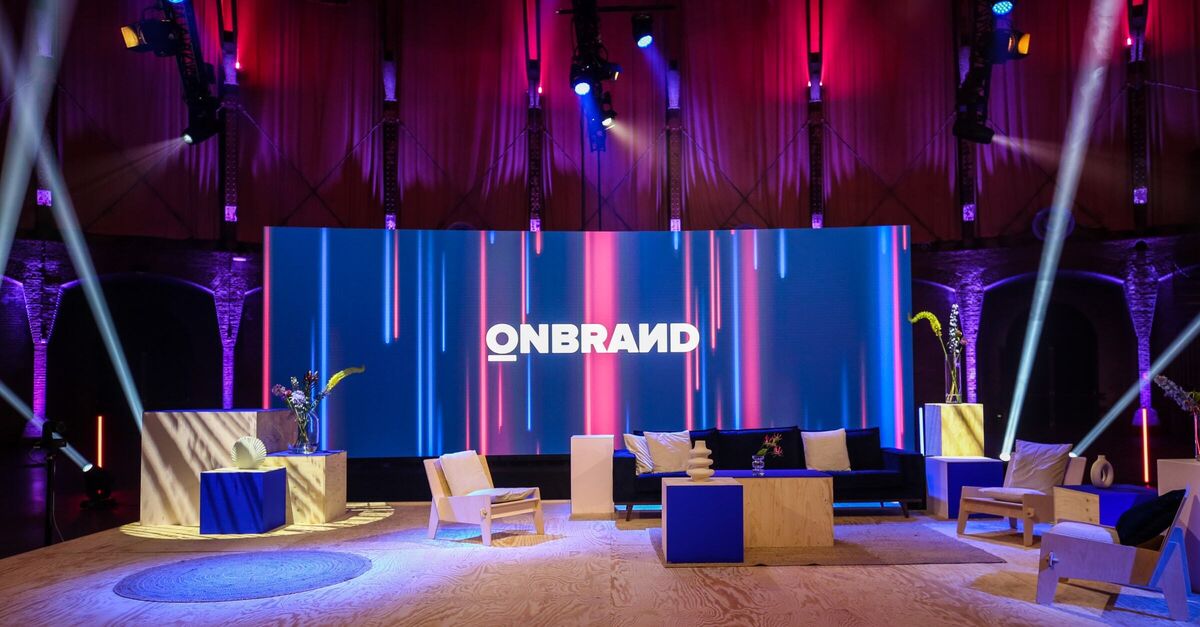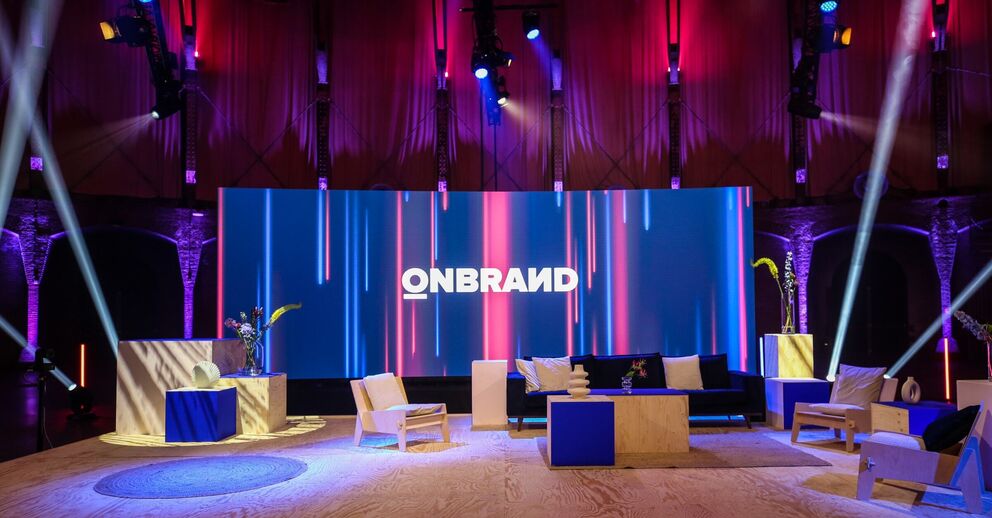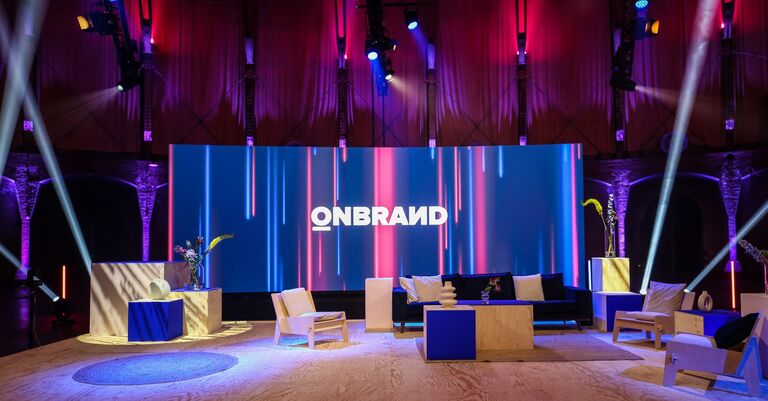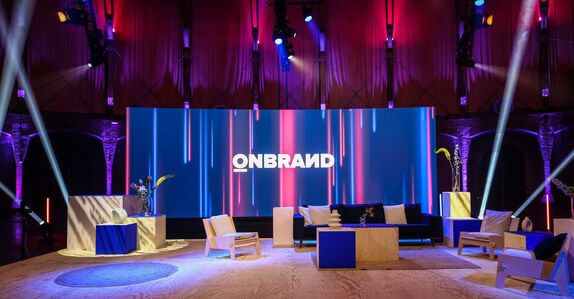 Studio OnBrand-May 2021: Reimagining creativity and digital experiences in a user-first world
The second virtual-only edition of Studio OnBrand wrapped up, and, like every year, it gave us enough food for thought to keep our little creative brains busy for months to come. In typical OnBrand fashion, our talks wrestled with the biggest questions in branding today, and there was an inevitable emphasis on how brands have leveraged their creativity to navigate the trials and tribulations of the past year.
After all, it's safe to say "disruption" has been the marketing modus operandi since early 2020, but you can trust marketers to find an opportunistic silver lining through the doom and gloom. For many of us, it was an unprecedented (of course we had to throw that word in somewhere) opportunity to test ideas, make mistakes, and even get away with it.
Lessons were learned, conclusions were drawn, and everybody is ready to look to the future. So what is the future of creativity and branding in a post-covid, digital-first world? Well, our speakers are an optimistic bunch, and they believe it's brighter than ever. So without further ado, let's explore the conversations that have inspired us this year at Studio OnBrand.
GoSpooky — Social, not media: brand building in a user-first world
What do the radio and the TV have in common? Well, that's easy to guess; they speak to the masses (Duh): they broadcast their messages like seeds until they begin to sprout—and then broadcast some more. *"Just like Facebook and Twitter!!!"* I hear someone argue enthusiastically using the telepathic powers I believe I developed during quarantine. Well, GoSpooky's Tim van der Wiel would undoubtedly beg to differ. One of the worst mistakes a brand can make is to equate social media with mass media.
Social media is designed for human connections. Successful brands in 2021 use social media to talk with their audience, not at their audience. Brands should add value to their messaging by contributing to the user's experience instead of intruding.
Tim van der Wiel
Founder and CEO at GoSpooky
So how do you not intrude? Everyone is a content creator in the digital world, and brands will do well to understand that they shouldn't compete for content with their consumers.
Watch (or rewatch) Tim's powerful talk to learn why modern brands should strive to turn their audience into a community, inspire their followers, and leverage the content they create.
Wieden+Kennedy — The Power of Perspective: Why brands need a point of view in the world today
Do you ever stop and wonder what the difference between a belief and a point of view might be? I don't do it often either, but according to Wieden+Kennedy's Kathryn Addo, that's the key distinction at the heart of every brand's approach when comparing 2020 and 2021. Confused? Let me paraphrase.
The main difference between a point of view and a belief is that POVs are allowed to be transient and, by definition, less reliable. They are convenient ideas that we share when it feels convenient to do so about the things that feel relevant at the moment.

A point of view has always been a powerful tool for a brand's advertising. But in 2021, brands aren't allowed to have inconsequential POVs. They need to have beliefs—on things that matter.
Katrhyn Addo
Group Account Director at Wieden+Kennedy
A belief makes you consistently reliable. And 12 months of practice scrutinizing every brand's social post and interaction with them has equipped consumers with the ability to see beyond the smoke and mirrors of inauthentic POVs.
Listen to Kathryn's talk to find out how brands can (and should) speak with their consumers about what actually matters to them.
72andSunny — Creativity is looking for a home
Just like everyone else, 72andSunny's Rey Andrade went through a period of introspection over the last few months. We tend to do this when chaos reigns: we look within for the answers we can't find around us—introspection is a powerful catalyst of creativity.
But, as creatives were at home trying to reimagine marketing creativity, consumers were also at home trying to find new ways to resist it. Rey sees creativity as the fine line between introspection and the conversations we have with our customers, especially now that audiences are not so easily captivated by marketing as they used to be.

The creative industry is going through a period of change and confusion. Purpose-led and revenue-driven campaigns compete for the same pool of attention. Creativity is the result of this tension.
Rey Andrade
Executive Creative Director at 72andSunny
Listen to Rey as he explains how creativity can rise from the ashes of 2020 and its never-ending refrain of "now-more-than-ever" clichés to once again inspire audiences and build communities.
Stop greenwashing your communities: How to harness and stoke the magic of community-based brands
It wouldn't be OnBrand without a fiery panel discussion. This year, our conversations revolved around community-focused brands. Mistakes and pitfalls are always around the corner when experimenting with new ways of interacting with our audiences. But when our audience is a community, the backlashes of our mistakes resonate even louder.

Communities are dynamic and responsive. Brands need to go beyond initiatives; they need to give back and ensure community wellbeing is consistently nurtured.
On the other hand, we also see some outstanding examples of community-building done right. Don't miss our speakers discuss how they have created some magic within the constraints of their communities as they give you tips on how to do the same.
Oatly — Nine years without a marketing department. How stupid is that?
You might be forgiven for thinking that the "department of mind control" is a secret, dystopian intelligence bureau hidden behind a very unassuming office door in North Korea. If possible, however, the truth is even more intriguing for marketers and designers alike.
After eight years without a marketing department, John Schoolcraft tells us how a bunch of fearless designers and their boundless creativity alone propelled Oatly's marketing-less endeavors right onto (and much beyond) the stage of ad heaven: the Super Bowl.
By giving our creatives zero constraints, we've built a culture of collaboration and trust. We can focus 100% on details that allow us to be world-class and make Oatley impossible to copy.
John Schoolcraft
Chief Creative Officer at Oatly
If you're looking for some no-nonsense "real talk" on how unbridled creativity can be the one guiding light for potentially any brand strategy, you definitely want to give a listen to Oatly's talk.
Bynder — The role of creative content in digital experiences
Taking the (virtual) stage at OnBrand is nothing new to Bynder's very own Andrew Hally. With a passion for digital experiences, he never stops preaching the virtues of what it takes to create a great DX (Happy Hours are always fun here at Bynder...). At Studio OnBrand, Andrew revealed how, in 2021 and beyond, creative content is going to claim its place at the heart of the digital experience.
The DX spotlight has always been on data and analytics. But creative content has elbowed its way to the adults' table, and now we realize that there is no DX without creative content.
Andrew Hally
CMO at Bynder
From the creative trilemma to the four drivers of digital experiences, this insightful talk touches upon every problem brands can face and every solution they can implement to win the DX race with recognizable experiences that can elevate and differentiate brands from the competition.