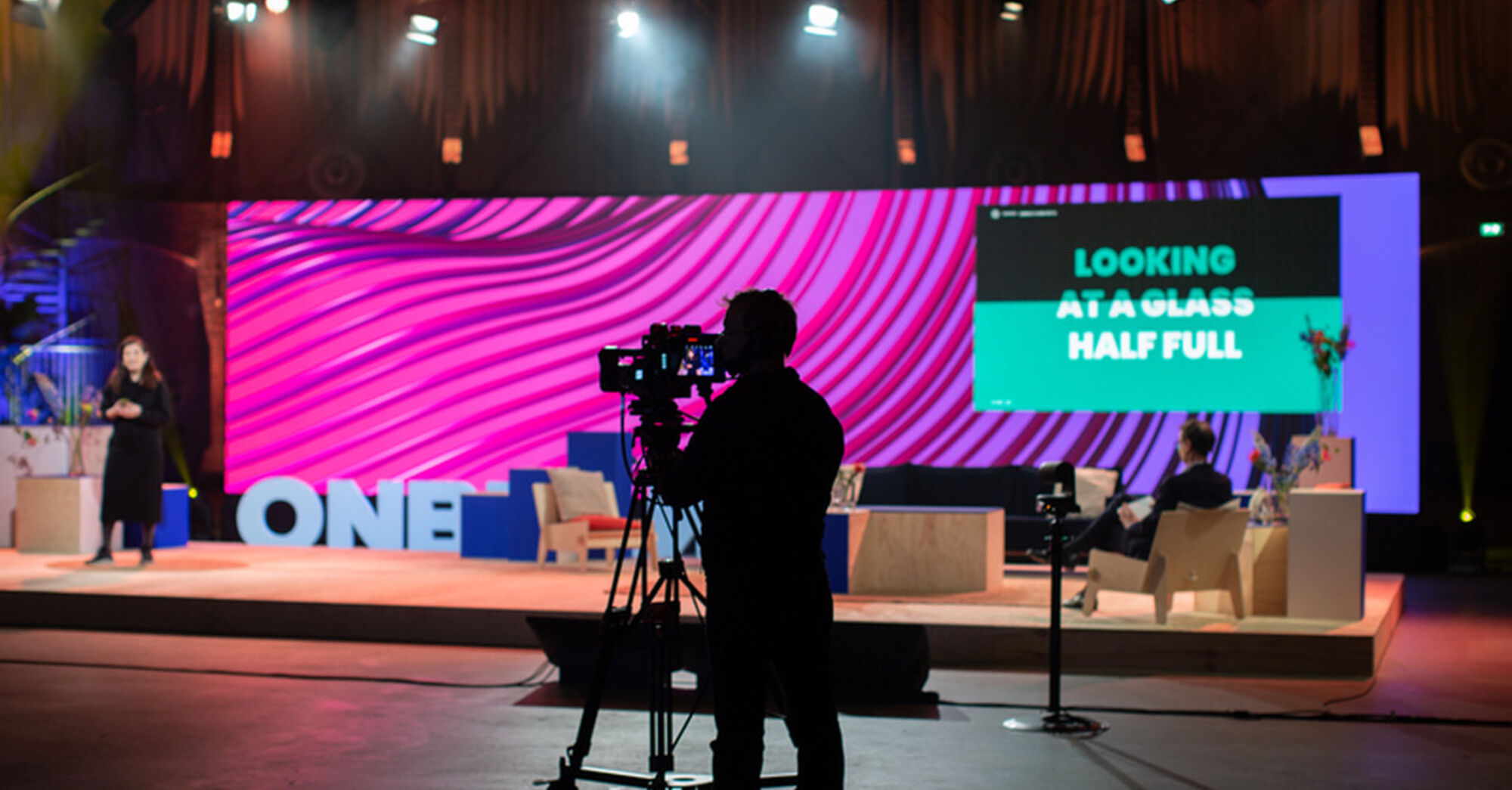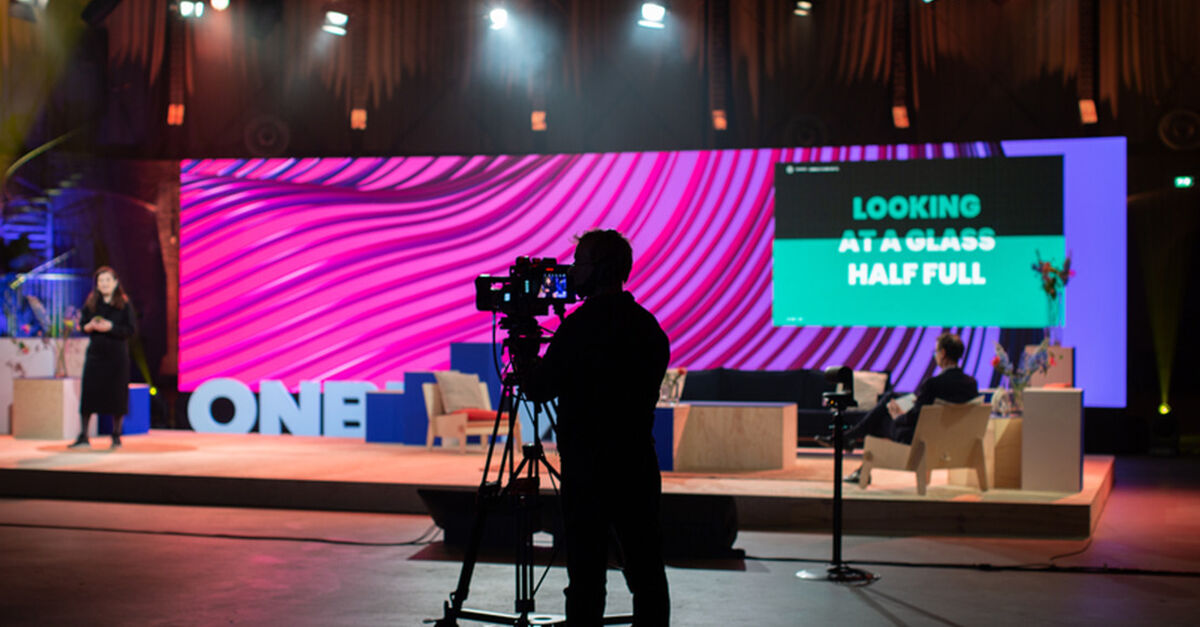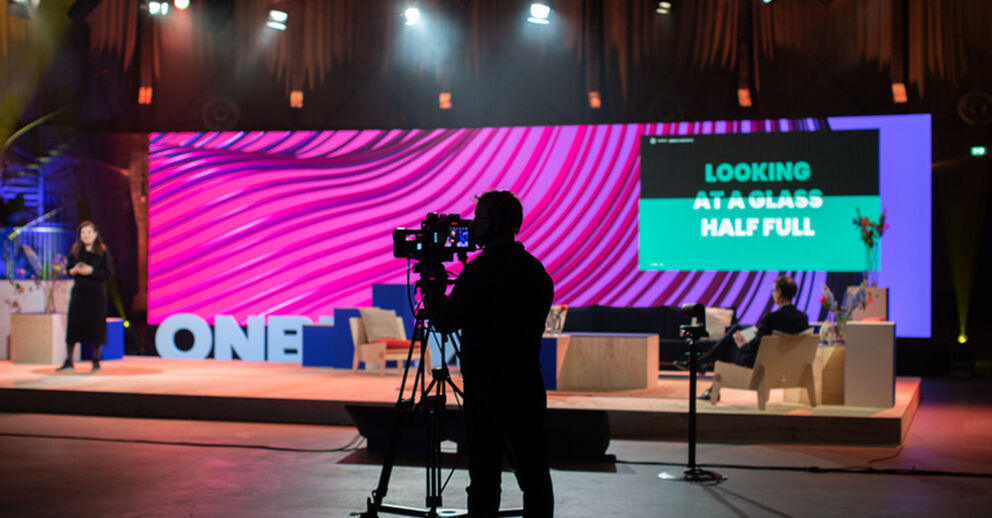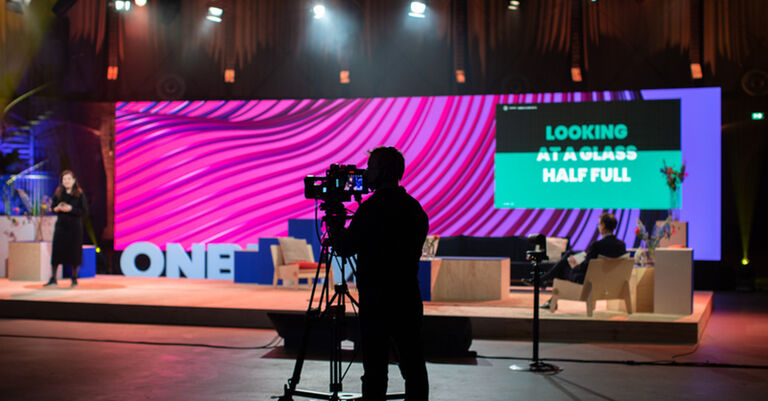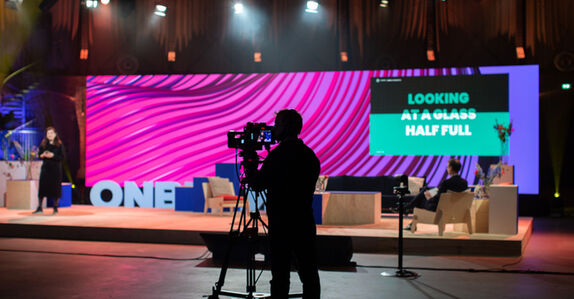 As we look forward to the summer and brighter days ahead, Studio OnBrand will provide the perfect opportunity to take a breather, gain some new perspectives, and inject some much-needed optimism and confidence into your 2021 plans, and beyond.
So to get you excited for our virtual get-together on May 27-28, we want to give you a sneak peek teaser of our stellar speaker line-up, exploring topics that will range from the importance of nurturing community to why platforms that put the user first will win.
[13:45 - 14:15]
Social, not media: brand building in a user-first world - Tim van der Wiel (GoSpooky)
Social media has rapidly evolved from a way to communicate to the remote control of our lives. Meaning the way that brands operate on social media should change, too.
In this session, Tim van der Wiel, founder of GoSpooky, addresses the need for brands to overhaul their typical approach to using social media altogether. Using companies such as Gymshark and Oatly as examples, he will discuss why social-born brands are succeeding, and what others can learn from this. From the importance of community, to acknowledging the user as creator, Tim shares insights into the best ways for brands to invest in this new consumer reality. Driving real cultural impact and value? It starts with 'social', not 'media'.
[14:15 - 14:45]
The Power of Perspective: Why brands need a point of view in the world today - Kathryn Addo (Wieden+Kennedy Amsterdam)
2020 was the year that demanded that people showed where they stood on what was happening in the world. Sitting on the fence, holding back opinion or not offering a perspective was no longer an option. It was a year where having a point of view was not only expected but absolutely necessary to make sense of the cultural, social and political storms that battered us. 2020 demanded that equally of companies and brands as it did of people, and this year has proven to expect the same.

In this talk, Wieden+Kennedy's Kathryn Addo, explores why now more than ever, brands are required to have a point of view, and one that speaks to the things that actually matter to consumers. She'll also take a look at why and how a meaningful perspective builds a lot more for brands than just advertising.
[15:00 - 15:30]
Creativity is looking for a home - Rey Andrade (72andSunny Amsterdam)
The past year has sent the world into a state of reflection and introspection and the questions that were rattling around our heads before the pandemic have suddenly come into sharp focus. Everything is up for examination: how we work, where we work, even why we work.

It's just the kind of exploring we at 72 thrive on.

This talk will be a dialogue about how 72andSunny Amsterdam has always embraced a culture of evolving and change and how we continue to learn and persevere even when there is a swirl of chaos around us.
[15:30 - 16:15]
Stop greenwashing your communities: How to harness and stoke the magic of community-based brands - Kerrie Finch (futurefactor), Neil Barrie (TwentyFirstCenturyBrand), Charlie McGregor (The Student Hotel), Stephanie Jordan (Avallen Spirits), Karlijn Marchildon (VanMoof)
Exponential value exists for companies and platforms that can successfully integrate meaningful incentives with mutual community benefit into their brand and product. However, 2020 has illustrated the need to hold 'community-first' companies accountable for their idealistic rhetoric. Spotify, Uber, and Doordash are just 3 examples of how some community-based brands are in reality benefiting the few and not the many.
How do you create a lucrative and disruptive brand that can really walk the community talk? What key traits do newcomers in the space need to integrate into their DNA to thrive in a community ecosystem? Learn from this panel of founders and branding experts about the 3 crucial elements of a community-based brand, how to avoid some common pitfalls, and where to create magic within the constraint of community.

[16:15 - 16:50]
Nine years without a marketing department. How stupid is that? - John Schoolcraft (Oatly)
In 2012 Oatly killed their marketing department. For real. And they haven't had one since. It was a move that, at the time, was considered to be a combination of reckless incompetence and blind childish optimism by certified business experts. In its place, the Oatly Department of Mind Control was born, a creative department that was more interested in disrespecting business acronyms like ROIs, KPIs and USPs than answering to them. But seriously, does life without a marketing department really work? How can that be?

[16:50 - 17:20]
How a year in lockdown accelerated brand-meets-consumer interactivity - Bianca Cioti (Desperados) & Ankita Tobit (WE ARE Pi)
For too long the consumer has been a passive bystander when it comes to advertising. They see it, they imbibe it and they move on. The transition to hybrid/remote living has accelerated everyone's digital fluency – and in so doing has opened the floodgates to the possibilities of creative collaborations between consumers and brands.
Our Rave to Save app, in partnership with Desperados – where ravers can raise money for their favourite clubs and DJs with their dance steps. The more they dance, the more money they raise. The Rave to Save app is one example of an immersive and innovative digital
experience that the pandemic has inspired. Our audiences have gone from passive to active through necessity – and the resulting opportunities are endless.
[17:40 - 18:10]
Future-Proof: Ensuring brand success on Facebook - Ashley Vinson (Facebook)
The past year has brought about many changes in how business is done. Yet despite these changes, many brands are still employing the same approach, strategy, and technology in creating and launching campaigns on Facebook & Instagram. Learn about the 7 key areas every brand should understand and master in order to maximise their success on Facebook & Instagram.
[18:10 - 18:40]
Marketing Forecast 2021 - Cassandra Napoli (WGSN)
WGSN's signature Marketing Forecast is the essential guide to the key trends that will impact brands in the year ahead, from brand universes and mass live streaming, to two-speed strategies and the importance of nurturing community. 2021 is the year for investing in strategic and systemic change, from diversifying product offerings to embracing new markets as we see budgets rebounding globally. Discover the key strategies, case studies and techniques to accelerate your business into 2021 and beyond.