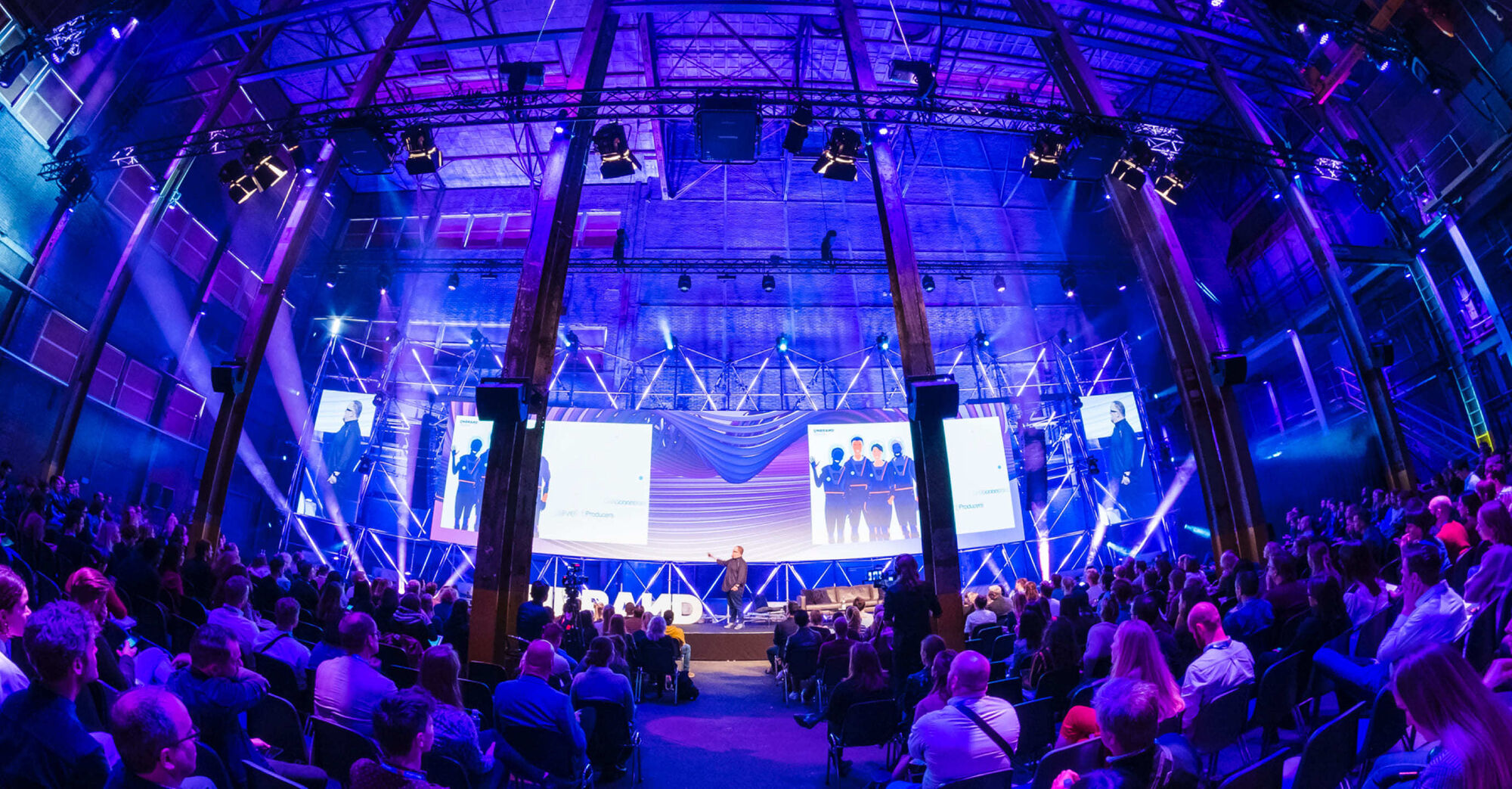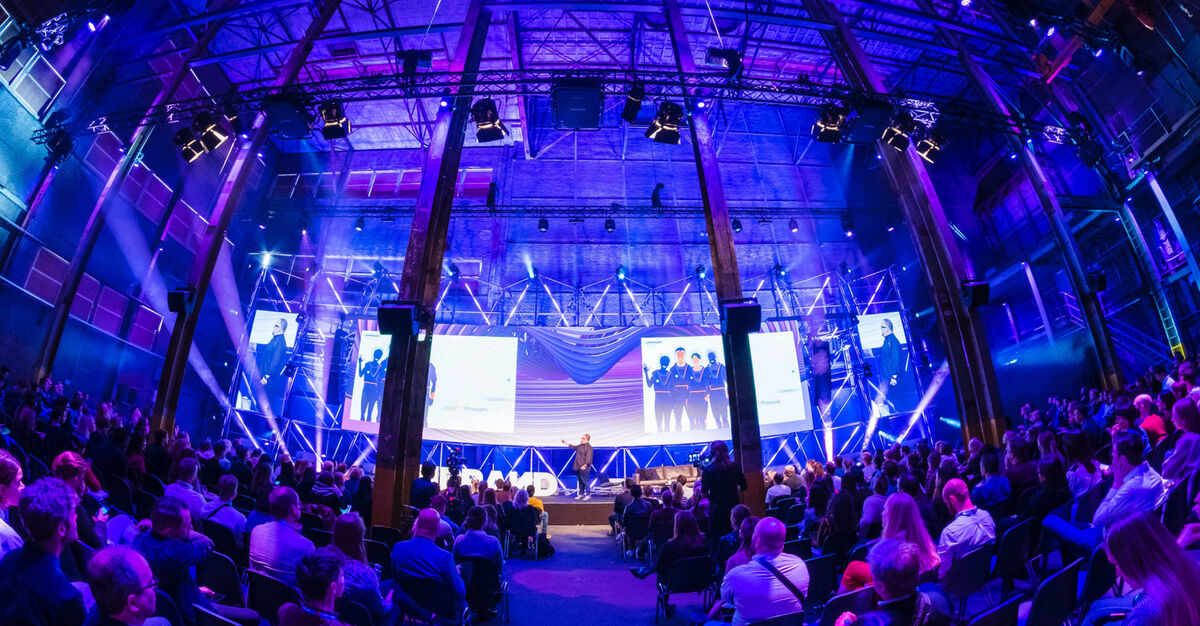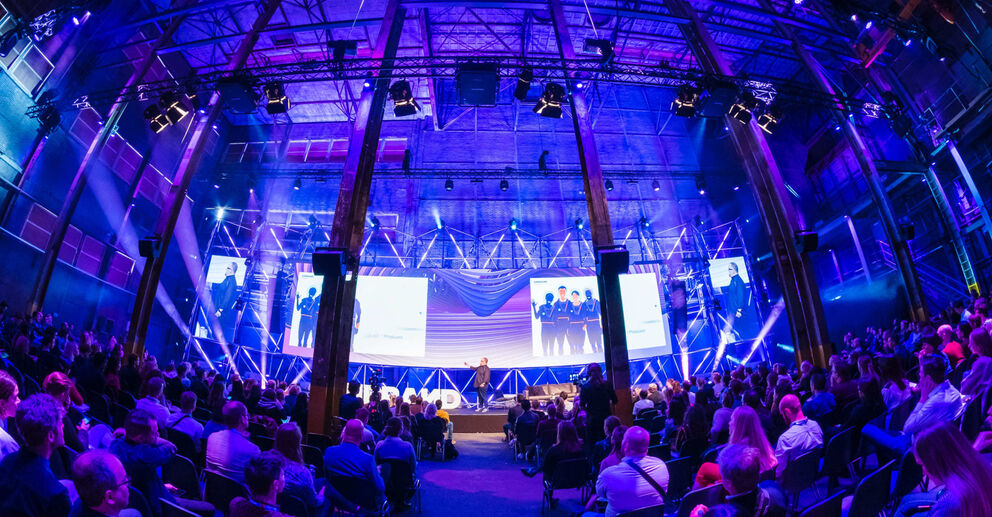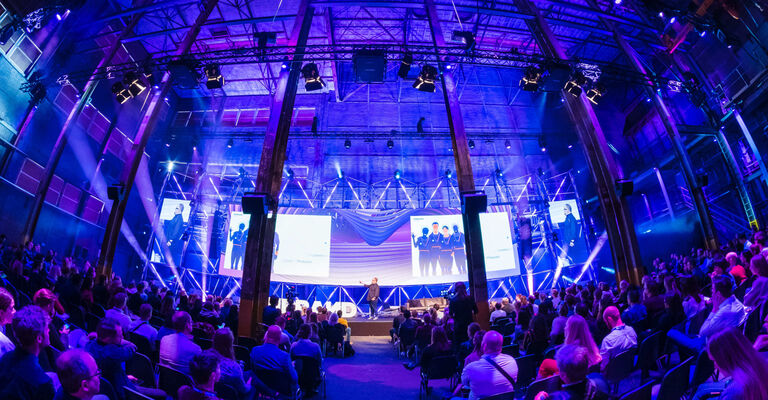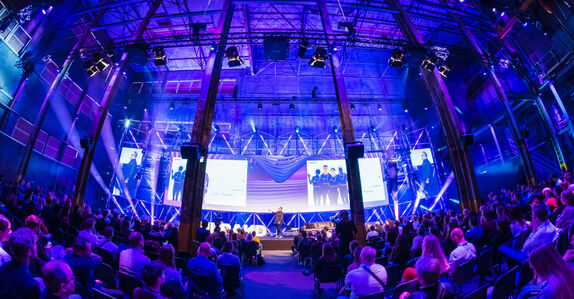 The OnBrand Podcast: Tune in to the OnBrand '19 talks
With so much going on across the four stages at OnBrand '19, there was always going to be a talk or two that you really wanted to catch, but unfortunately missed. But fret not, we've collated all those words of wisdom for both your viewing (view the OnBrand portal here) and now listening pleasure too. Below you'll find a selection of the main-stage talks from the day—happy listening!
If you haven't done so already, be sure to join the OnBrand community and subscribe for updates, so you can stay in the know on all things OnBrand.
Good Brands, Bad Briefs - Ashley Vinson (Facebook)
Good campaigns start with a good brief.
Ashley Vinson is passionate about the craft of advertising, as well as its intended purpose in creating bottom-line results for brands. With over 20 years of marketing experience under her belt, she certainly knows what makes for a great brand campaign, and on the flipside, what's a recipe for disaster.
As Creative Agency Partner for Facebook, Ashley Vinson reveals the key ingredients to an effective creative brief, outlining typical reasons why many campaigns fail, and points out the key metrics on which campaigns should be measured for success.
The Exploitation of Purpose - Alain Sylvain (Sylvain Labs)
Companies are "woke-washing." Has 'doing good' become appropriated for the wrong intent?
The concept of "purpose" has become something of a cliché—a fashion accessory in the world of business. Corporate leaders preach about it, employees desperately crave it, and consumers are buying into it more and more. But is it even possible for a company to have a conscience? To have a moral compass or reason for being that is bigger than profit? Has purpose started to be appropriated for the wrong intent? And what about us? In our day to day work, are we thinking about "purpose" in the right way?
In this talk, Alain Sylvain, Founder & CEO of Sylvain Labs, tackles these questions using contemporary examples, history and pop culture. He draws from his journey as a founder, his company's recent experience in joining the ranks of leading Certified B Corporations, and his work with clients including BlackRock, WazeSpotify, and the WNBA. Finally, Alain argues that while the need for business with purpose is at an all-time high, many companies today are still exploiting it to drive their own agendas.
Check out our interview with Alain Sylvain from earlier in the year here.
How Can Brands Take a Stand on the Climate Crisis? - The Humblebrag, Dopper, &Co., and Vivobarefoot (Panel Discussion)
For too long, brands have been too focused on short-term revenue, and not on the long-term impact of what we're doing.
The business case for brand activism is clear, but what are the limits and opportunities of brands stepping in to solve our climate crisis? Can brands really step up to support systems-change?
Pairing agency insight with long-standing experience from those working to drive positive impact, this panel discussion reflects on our new social and political landscape and why brands and business leaders need to prepare to embrace change.
Hosted by Lucy von Sturmer, Founder of The Humblebrag, this panel discussion features Merijn Everaarts, founder and owner of Dopper, Emma Hamilton-Foster, Head of Sustainability at Vivofoot, and Morten Saxnaes, Head of Brand Activation at Danish creative agency &Co.
How Creativity Enhanced Democracy in the EU - &Co., EU Parliament, and Creative Review

Can hope, humor and optimism tackle the problem of tribal politics?
The European Elections in 2019 finished with the highest voter turnout in two decades, and the first increase since the very first election in 1979. Unlike former election campaigns, this push was led by a piece of highly emotional storytelling that had tremendous impact—resulting in the most highly effective election campaign ever.
In this interview, Creative Review Editor Eliza Williams sits down with Mikael Jørgensen, CEO of Danish creative agency &Co., and Tanja Rudolf, Advisor to the Director-General of the EU Parliament, about why creativity is essential to making complex messages more appealing.
Public Relations is an Avocado - Stefan Fountain (pr.co)
Stefan Fountain believes that if public relations were a fruit, it would be an avocado: simultaneously the most overrated AND underrated. And also similarly placed in the wrong botanical (marketing) category.
In the 1900s, the definition of public relations was coined as 'a program of action to earn the public's understanding and acceptance'. Since then, it has been a practice both despised as corporate spin and admired as a clever way to gain market share. In Europe, it's often seen as marketing's little sister that should also be invited to the party only if there is room (read: budget).
In an age where your audience cares deeply about a brand's purpose, with customers now empowered and part of the dialogue, earning their understanding and acceptance is more important than ever. The art and craft of public relations, if applied correctly, becomes a powerful program of action to earn the understanding and acceptance of all your stakeholders.

In this talk, Stefan Fountain, CEO at pr.co, explains how forming a healthy relationship with your stakeholders requires an empathetic, genuine, simple, and targeted approach to communication, outlining examples where effective public relations can be your brand's sustainable competitive advantage.
"Women Can't Drive, Men Can't Cook" (And Other Lies Brands Still Tell Us) - futurefactor, Anomaly, Dept, and Diageo (Panel Discussion)
Is your father constantly dropping your kid? Does your girlfriend hit three SUVs as she parallel parks? Is your dad rubbish at cooking for himself? Probably not. Yet brands still resort to stereotypes when looking to connect with consumers. Does this lack of imagination of what an evolved human is today come from laziness, ignorance, or something else? Where does humor end, and responsibility begin?
In this panel discussion on bias in branding—from gender and ageism to (dis)ability and culture—questions will be asked on whether stereotyping of consumers is good for business. The session is moderated by Kerrie Finch (Founding Partner, futurefactor) with Amanda Fève (Chief Strategy Officer, Anomaly), Eileen Bosman (Head of Content, Dept Agency), and Sally Smallman (Global Head of Consumer Planning, Johnnie Walker at Diageo).
Keeping it Bright: How to Brand the World's Leading Electronic Music Festival - Thomas Spronk & Twan Ronnes (Amsterdam Dance Event) in Conversation with Renske van Kollenburg

The Amsterdam Dance Event (ADE) is both a music conference and festival, widely recognized as the global meeting point for the creative industry around electronic music. ADE consists of a daytime conference & festival and nighttime festival program, with a total of more than 1000 events in nearly 200 locations. Which basically means that the city of Amsterdam breathes electronic music for five days and nights.
In this talk, ADE's Thomas & Twan share a behind-the-scenes look at the inner workings of organizing, promoting, and branding such an iconic event.
Today's Relentless Pursuit of the Unmemorable - Tiina Salzburg & Kalle Hellzen (180 Kingsday)

As the industry continues to accelerate towards performance marketing, are brands eschewing their cultural significance in the relentless pursuit of the unmemorable? Are we, as an industry, focusing too much time and budget on momentary snapshots, rather than creating lasting memories?
Tiina Salzberg, Executive Strategy Director, and Kalle Hellzen, Executive Creative Director, at award-winning creative agency 180 Kingsday, explore the physiology and psychology of memory and the critical role cultural imprinting plays in long-term brand building. Together, they examine how modern marketing is changing the way we approach brand building, and the inherent risk such an approach carries in the pursuit of longer-term brand growth.
Re-branding Modern Branding - Zach Pentel (Spotify)
If you make something for everyone, it won't really appeal to anyone.
In an age of worn-out brand tropes and increasingly predictable marketing strategies across the globe, how does one build a modern brand that maintains cultural heat while appealing to increasingly broad—and global—audiences? In a world where brands are all racing toward a predictable middle-ground, building a brand that audiences love can be hard to do when differentiation becomes difficult.
In this talk, Zach Pentel explores themes and brand-new standards relevant to brand marketers and agency folks alike, using Spotify as an example of how to use data to make creative marketing scale—and likewise, how to be sharp and pointed as a culture-bending company grows.
Exist Loudly: The Road to Emotional Innovation - Stephen Gates (InVision)
I tell designers that on Halloween they should go dressed as who they pretend to be on social media.
Everyone is trying to figure out how to quantify the impact of design so they can get a real seat at the leadership table and elevate the impact of design inside of their company. But what if they are asking the wrong questions and trying to fix the wrong things?
In this talk, Stephen Gates opens up about the challenges he sees in most companies, actionable insights he has discovered that reveal the real problems, and the solutions he has implemented as the Head Design Evangelist at InVision working to elevate the impact of design with companies of all sizes across the world.