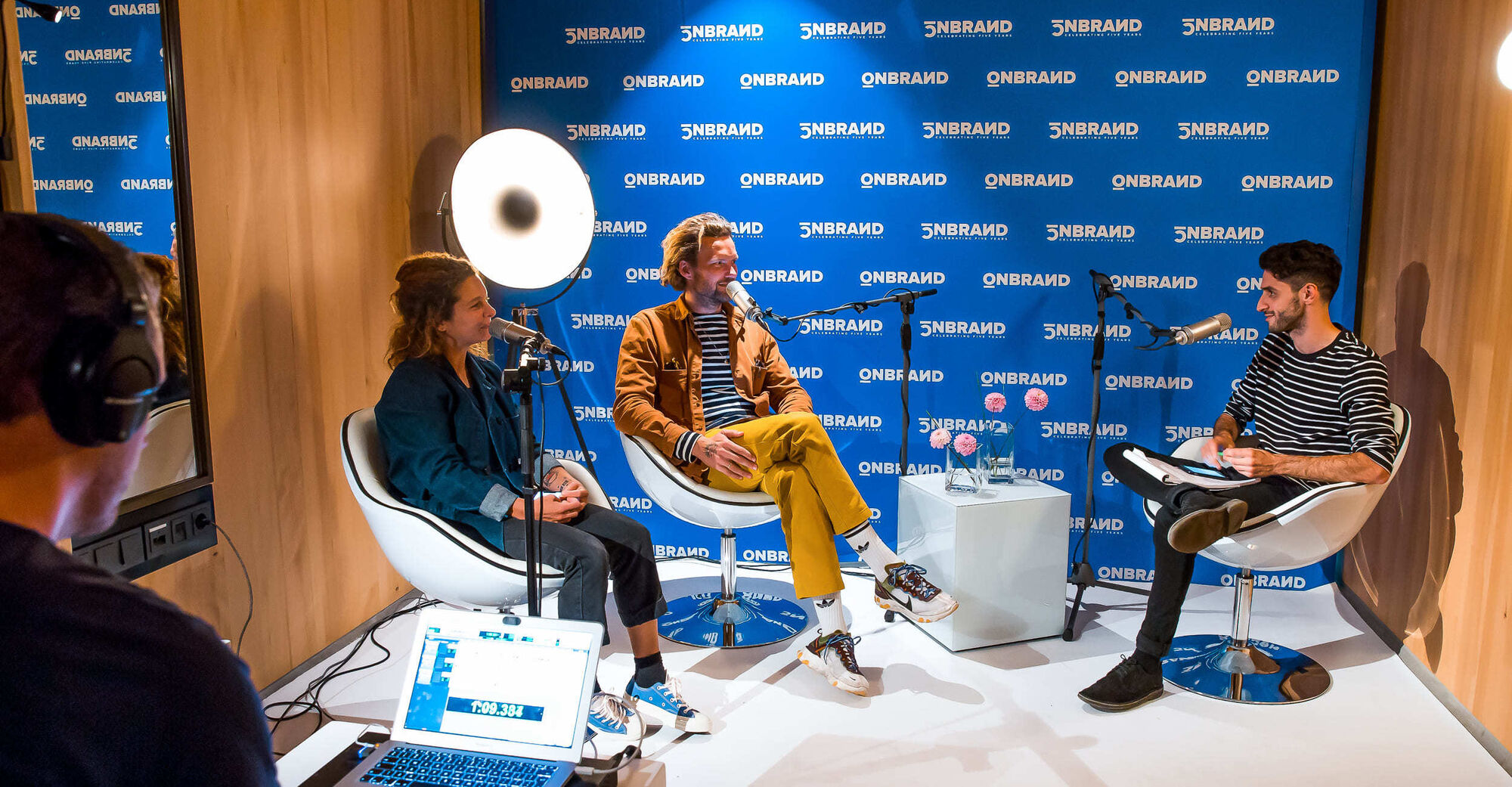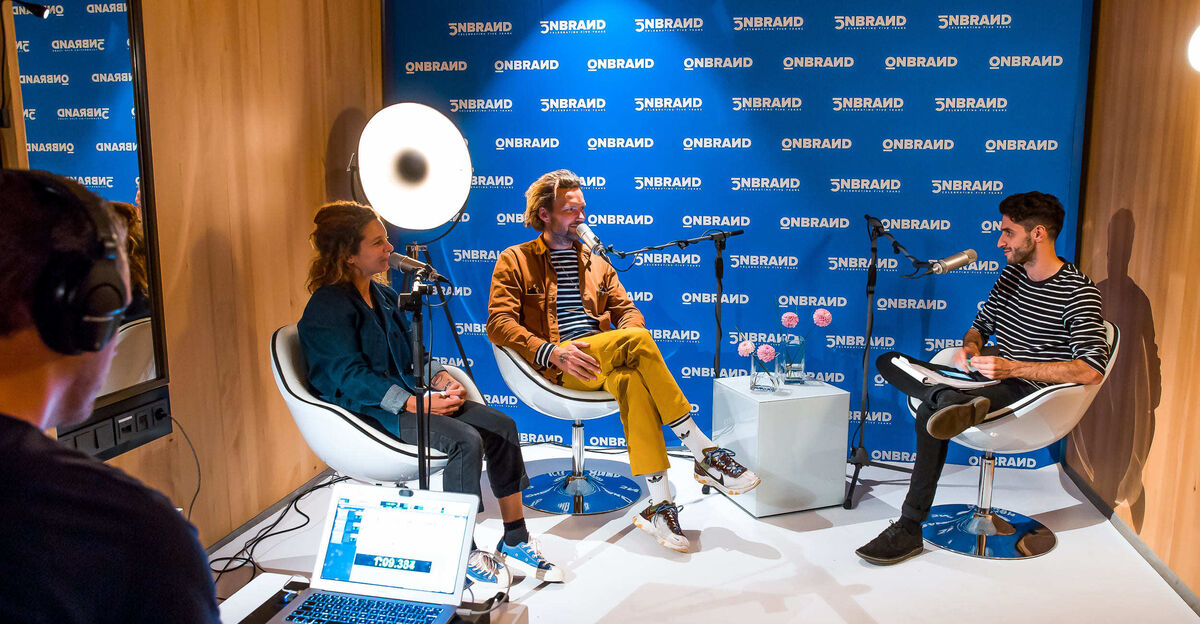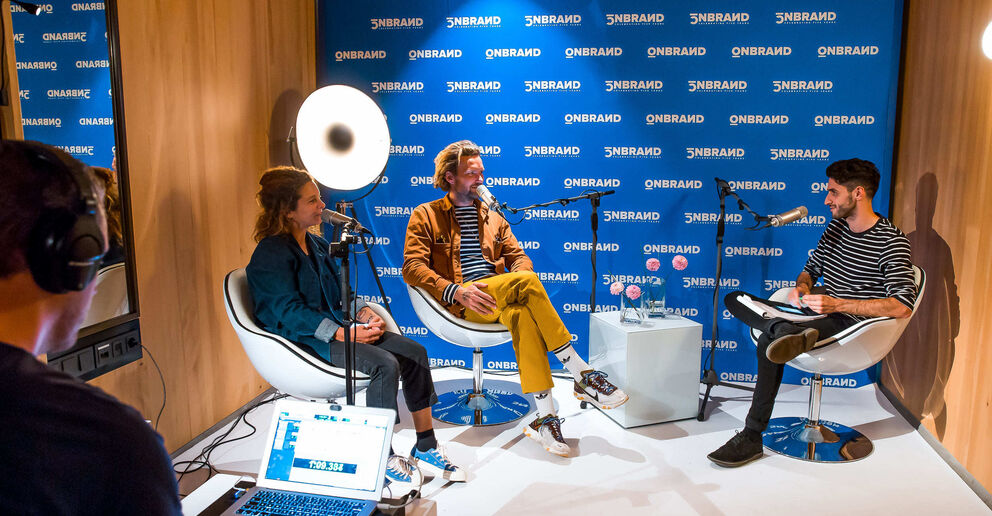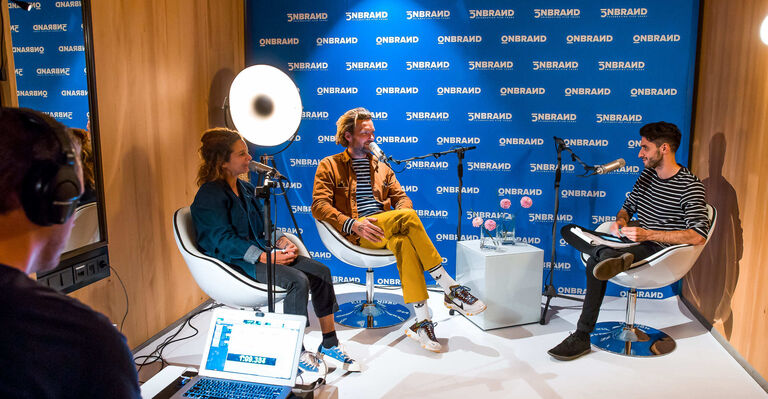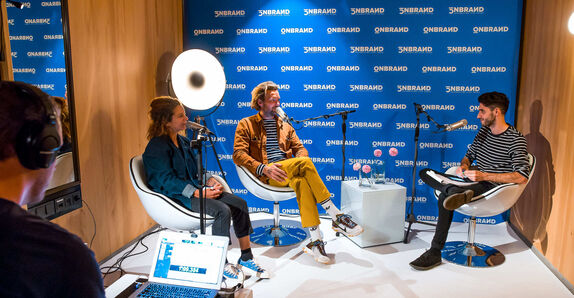 In conversation with...[Podcast edition]
To celebrate the fifth anniversary of OnBrand, we thought it'd be a great opportunity to sit down with some big names within branding, getting their thoughts on some of the most popular talking-points of today, and predictions on the trends of tomorrow.
Exploring much of the themes that will be covered in our talk tracks for OnBrand '19, the podcasts below cover everything from the cultural role of brands to the value of creativity in the modern workplace.
Gijs Determeijer (HALAL) & Valentina Moreno (Converse)
Gijs Determeijer is Founder & CEO of a global production company and photography agency, HALAL. Valentina Moreno is Head of Relations in Culture & Entertainment at the iconic footwear company, Converse.
Each of them have a lot of experience in positioning brands within the cultural and generational context of today—through documentaries, music, photography, and everything in between. With that in mind, Gijs and Valentina explain how this translates into their everyday work, sharing their thoughts on how brands can successfully tap into cultural trends to communicate their values, mission, and identity among modern consumers.
Jitske van Zanten (Takeaway.com) & Max Pater (Tosti Creative)

Jitske van Zanten is the Global Brand Director for one of the world's biggest online food marketplace, Takeaway.com. Max Pater is the Founding Partner for the no-nonsense indy creative agency, Tosti Creative.
During the interview, both share their own takes on a contentious topic within the industry today: how to nurture creativity, what role big data plays in this, and how each have a role in differentiating from competitors and connecting with consumers at a human level. More than that, Jitske and Max also give their opinion and personal experience on how brands collaborate with creative agencies in the modern workplace, including how the relationship has changed in recent years.

Kremena Yordanova (Reebok) & Jelani Isaacs (New Amsterdam Film Company)
Kremena Yordanova is Senior Marketing Manager for Activation at footwear and apparel company, Reebok (subsidiary of Adidas). Jelani Isaacs is the Owner and Chief Executive Producer of the New Amsterdam Film Company—a passionate group of creatives focused on helping brands to create stories through films, campaigns, commercials, and documentaries.
Kremena and Jelani explore the topic of storytelling and brand purpose, sharing their own experiences in communicating stories via increasingly creative ways to invoke emotional reactions among audiences. Likewise, they explain how to create stories that can connect with the modern consumer—whose attention spans seem shorter, and increasingly more distracted, than ever before.


Nicolas Deskos
Content Creator