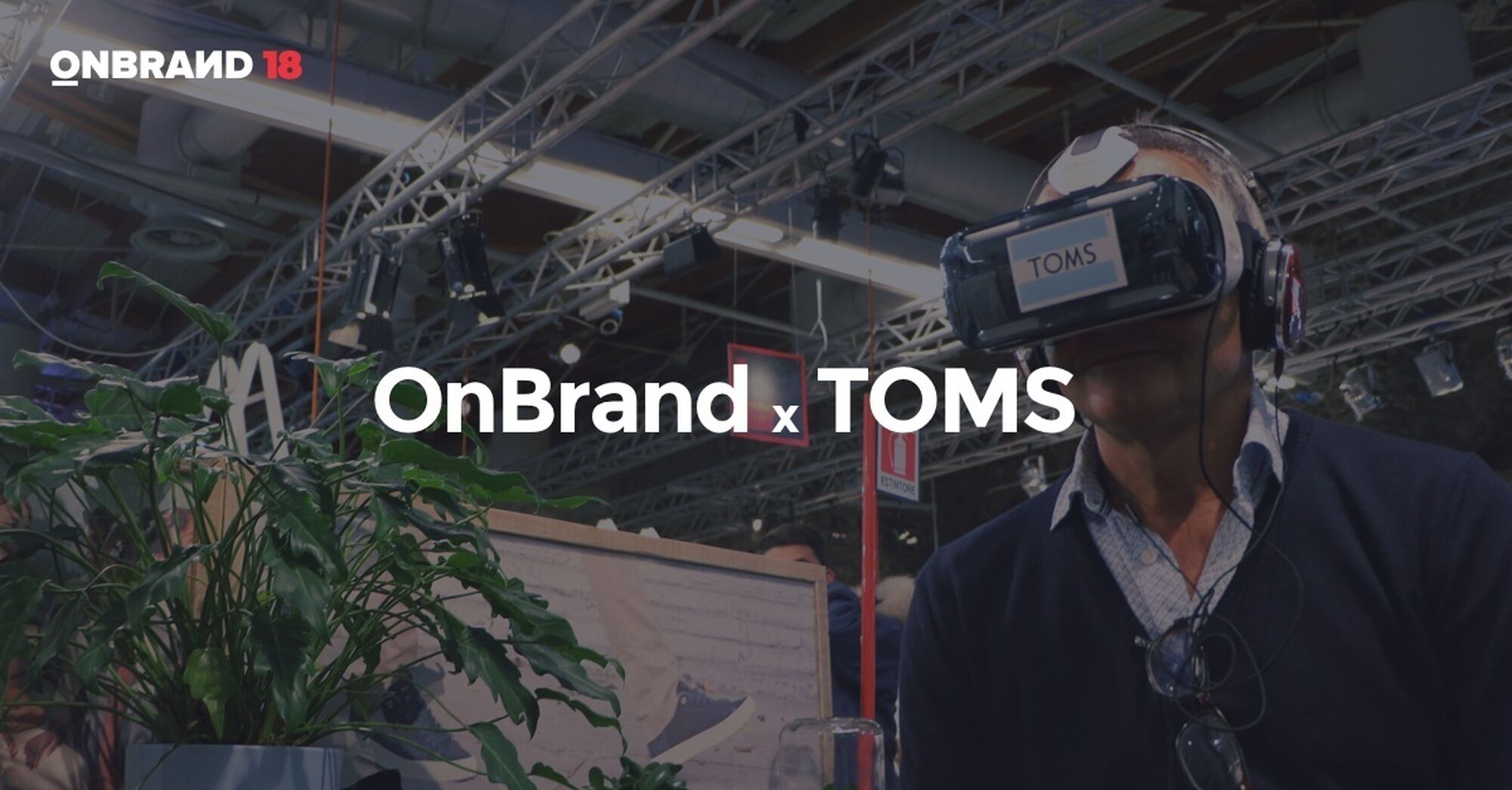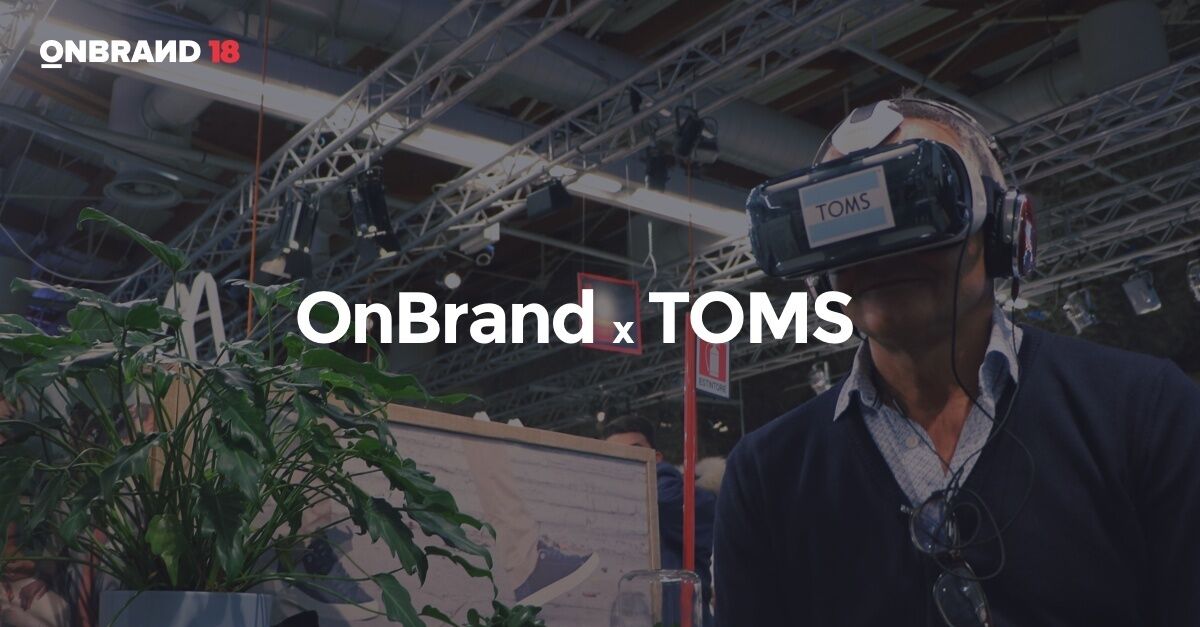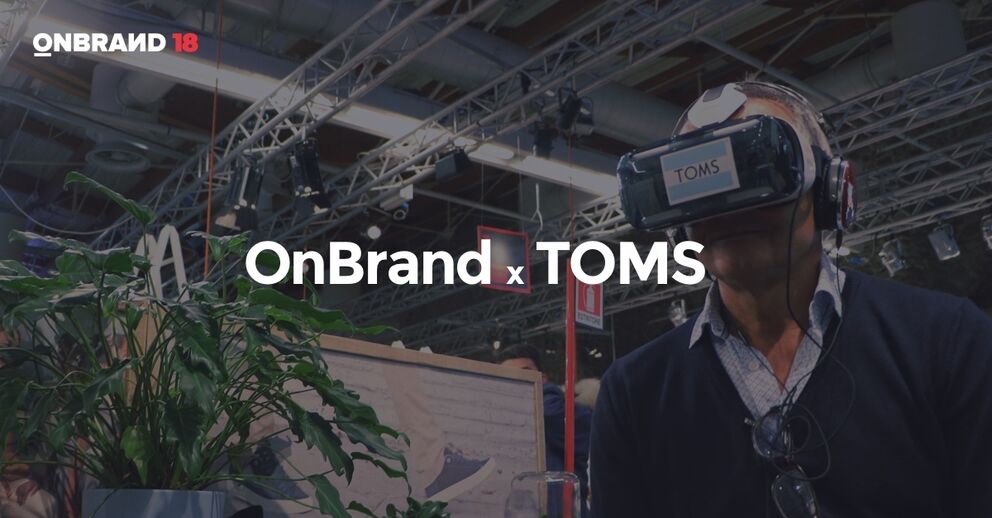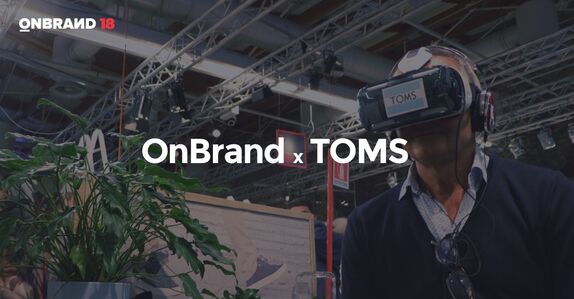 OnBrand'18 x TOMS: Pairing up to make a difference
As an official OnBrand'18 partner, TOMS will keep you caffeinated, well-traveled, and booted up in Amsterdam on October 11.
Europe's leading branding conference is just around the corner, and we're busy putting the finishing touches on a star-studded line-up. The brightest minds from the world's best brands and creative agencies—including TOMS, National Geographic, Refinery29, Uber, IMA, Vice, Amazon and bol.com—can't wait to wow you with a 🔥 series of talks and interactive workshops.
Want to join us at #OnBrand18? Secure your spot here.
While we love all our children equally, we're beyond excited to welcome the much-loved TOMS back onstage for the second year running. TOMS make beautiful shoes (as well as eyewear and apparel) for people who want to purchase with a purpose—with each product sold, they help a person in need through their famous One for One® scheme.
EMEA Marketing Director Lisa Hogg seriously impressed us at OnBrand'17 with her discussion on niche becoming the new norm, and we can't wait for another fantastic chat on how brands are shaping the cultural conversation.
Real-time events and re-discovering their value is something that excites me
Lisa Hogg
EMEA Marketing Director at
VP of Branding and Communications Jen Harvey explains why we had to have her back this year:
"Our 2018 conference will dive into conversations about brand activities that influence the narrative and drive real change in society. Who better to weigh in than TOMS? Their business model and operations are best-in-market and continue to be a true inspiration to many."
For a sneak peek into what drives Lisa, the challenges she sees for cause marketing, and what we can expect from her OnBrand'18 talk, check out the clip below:
And that's not all. Here's what's in store for our lucky attendees...
One for One® Free Coffee stations ☕
The OnBrand'18 schedule is jam-packed, so you may need a cup of joe (or three) to get you through the day. And you'll feel pretty good about your caffeine habit when you fuel it at one of the two TOMS coffee bars on-site. With every cup of TOMS Roasting Co. coffee consumed, a day's worth of safe, squeaky clean water will be provided to a person in need. Oh, and did we mention it's on the house? Drink up… rude not to!
Want to know more? TOMS works with organizations such as Water For People to supply safe drinking water, and to date have donated over 600,000 weeks' worth of the stuff to more than 700 million people in seven different countries. Their 'Coffee for you: Water for all' program sources beans from regions with longstanding traditions of great coffee, and enables your daily ritual to help transform lives.
Walk a mile in someone's shoes with VR 🚶🏿
Ever been to Peru? Now you can experience a shoe-giving trip there first-hand, all from the sweet comforts of an old sugar factory. TOMS will provide VR headsets to punters wanting to come along on a 'Virtual Giving Trip' and score a behind-the-scenes look at what it's like to gift brand new shoes to children.
Soar over a remote Peruvian village, play with the kids on their school playground, and truly feel like a part of the TOMS team.
Want to know more? In the early days, TOMS called their shoe-giving experiences "Shoe Drops". TOMS' founder Blake Mycoskie, his staff, and their family and friends traveled to Argentina to distribute the very first One for One shoes to children in need. For the next few years, the TOMS family was an essential part of every pair of shoes given to children in need.
However, as the One for One movement gained support and the company grew, TOMS learned more about international development and built out a Giving Team to work with humanitarian partners in order to more responsibly integrate TOMS Giving into existing programs.
Today, TOMS shoe-giving trips are an amazing opportunity for TOMS community members to visit with Giving partners, meet the kids, and directly see the results of this incredible initiative.
New shoes! 👠
You know that feeling when you put some news shoes on, and suddenly everything is alright? Everybody's smiling, and everything is so inviting... ? SO good. If you're coming along to OnBrand18, a brand new pair of TOMS shoes could be yours.
Want to know more? Make sure you're following @tomsnl and @onbrandmag on Facebook, Twitter and Instagram to stay in the loop.


Skye Pathare
Content Marketer