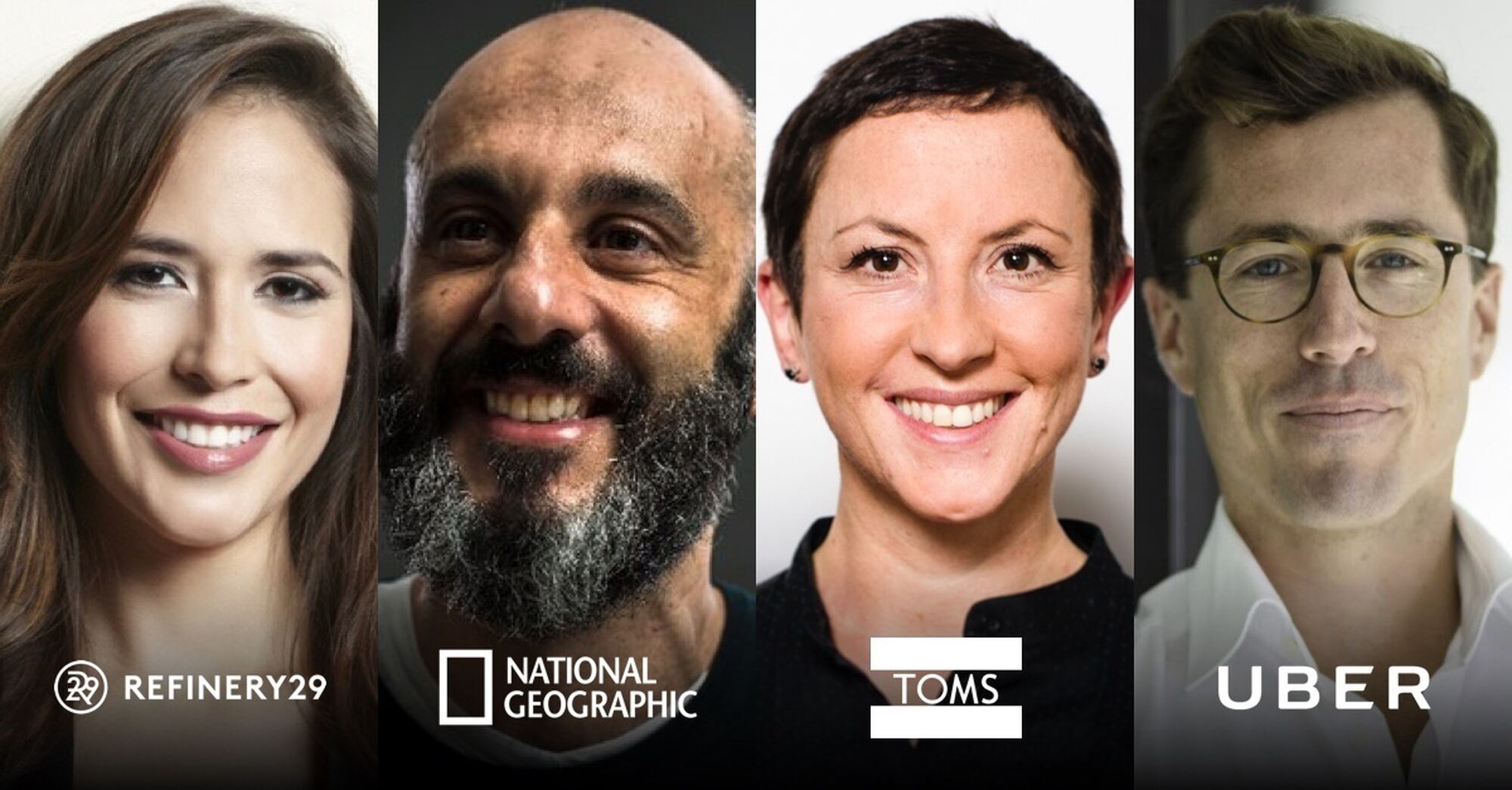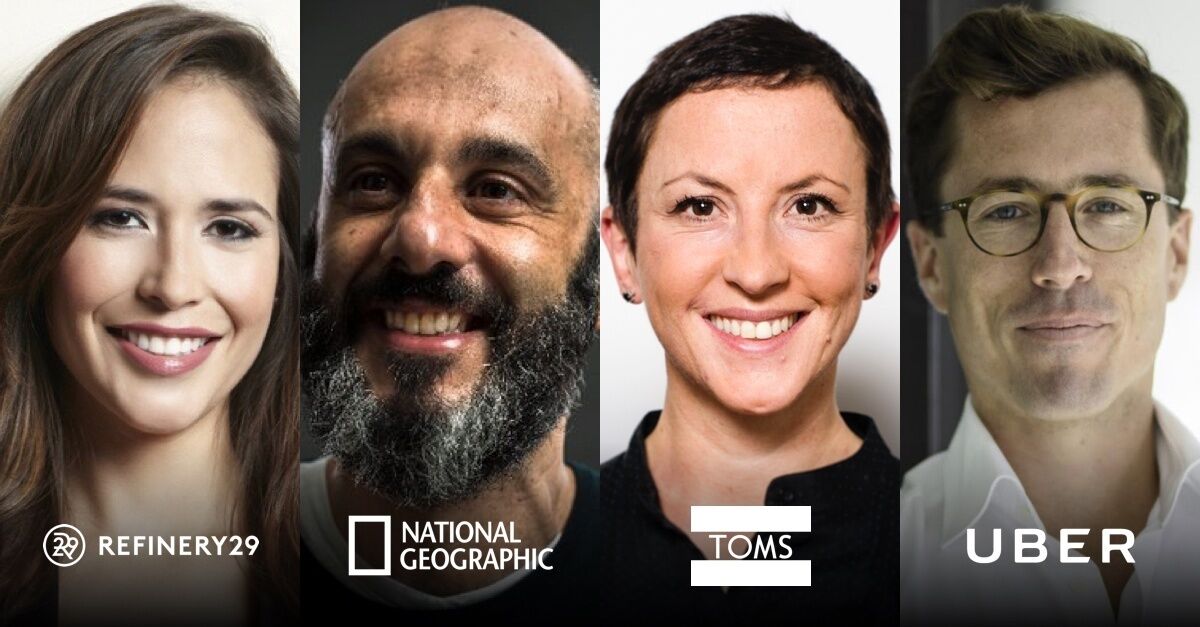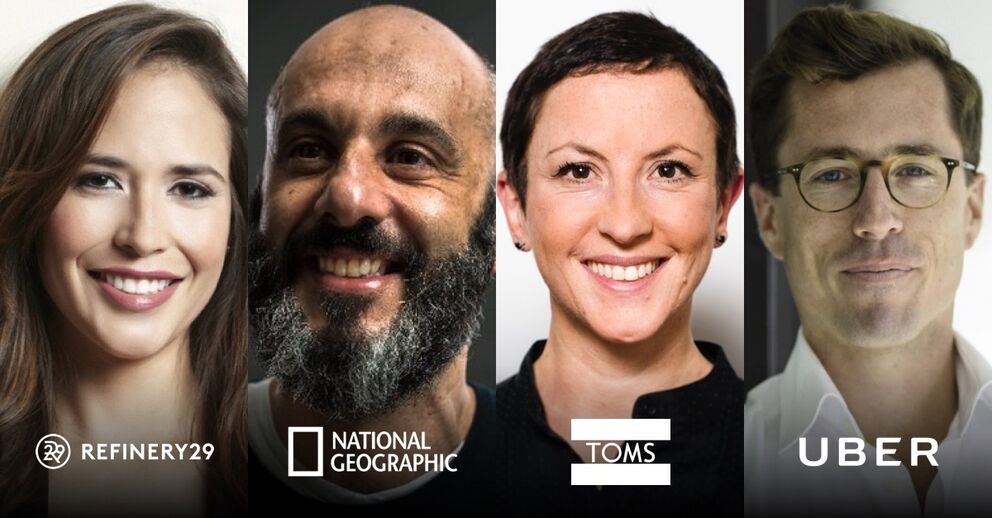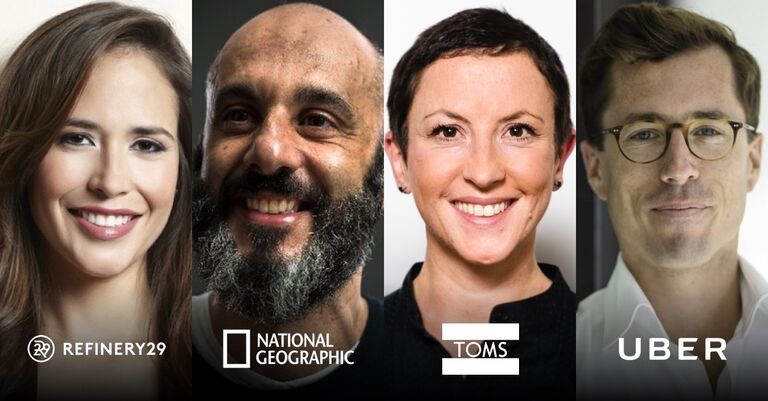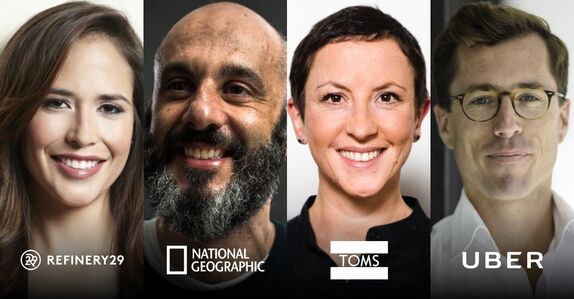 Who's at OnBrand '18? Introducing the speakers...
Europe's leading conference for all things branding and Bynder's favorite side hustle, OnBrand, is fast approaching, and boy we're excited. Once again we'll be inviting some of the industry's brightest minds to deliver their words of wisdom and share their thoughts on tomorrow's trends. So who comprises this eclectically edgy bunch of digital visionaries?
From thought-leading CMOs to cutting-edge creatives, there's a lot of brainpower to tap your minds into. We've put the spotlight on a varied selection of speakers to give you a little teaser of what's to come next month (full list of speakers here.) All aboard the hype train!
Emanuele Madeddu, EVP of Global Brand Strategy, National Geographic
National Geographic has been capturing imaginations for 130 years, bringing the wonders of the world to a global audience (but you probably knew that already). Yet, #OnBrand'18 audiences are sure to be freshly inspired by Emanuele's vision to bring out the explorer in everyone, as he reveals how National Geographic has been so successful in building both a functional and emotional connection with their audiences.
Even more impressive is the fact that Nat Geo have managed to maintain this momentum in the ever-changing age of digital, becoming the #1 brand on Instagram. Broaden those horizons—this one's set to be a real showstopper.
Max Amordeluso, EU Lead Evangelist for Alexa, Amazon
Not simply a passing fad anymore, voice-enabled technology is fast becoming an everyday reality for many of us, with today's brands scrambling to cut through the noise and lend themselves a voice.
Amazon's virtual assistant, Alexa, has been creating conversations on tens of millions of devices; setting standards on how voice technology can be leveraged to create natural and downright delightful voice experiences with customers worldwide. Max Amordeluso is on a mission to show us just what Alexa's made of, explaining how brands can start capitalizing on the growing potential for brands keen on embracing the voice-tech revolution.
"#Speakup: Finding your voice in a polarized world" with FinchFactor, VIRTUE (of VICE) & Stop Funding Hate
Not your conventional conference talk, this star-studded panel of social-savvy butterflies will be tackling the contentious topic of brand activism, preaching the importance of brands finding and truly owning a voice in today's polarized world (and in contrast, how to avoid the tragic trend of brands truly digging their grave when this all goes wrong.)
With their fingers on the pulse of modern millennial attitudes, this discussion on brands taking a stand is definitely one not to miss.
Patrick Stal, Head of Marketing EMEA, Uber
Uber has witnessed what seems like unstoppable growth since their inception in 2009, despite the fact that their brand has certainly experienced a bit of a bumpy ride in recent years, attracting their fair share of controversy in the public eye.
Patrick Stal is on a mission to change the way they do business in an effort to win back the trust of their customers and revitalize their brand image. With an inside look at this redemption story in action, it'll certainly be an interesting one to watch.
Dave Gerhardt, VP Marketing, Drift
Dubbed as "the world's first conversational marketing platform", Drift is definitely creating conversations within the marketing industry, shaking up the traditional sales and marketing processes that have long been staples for companies.
They've witnessed explosive growth with a platform that leverages modern tech in an exciting way to create more authentic conversations with today's audiences. Their VP of Marketing, Dave Gerhardt, will deliver a thought-provoking talk on their fresh new approach to marketing, lauding the virtues of actually creating a dialogue with a customer. Don't forget your notepad for this one!
Ben Donkor, Director of Research & Insights, We Are Social
Global creative agency We Are Social have helped some of today's most iconic brands (Adidas, YouTube, Google to name a few) to deliver some truly innovative brand campaigns, backed up with their unrivaled know-how for all things social.
Ben Donkor will delve into the crazy and ever-changing world of influencer marketing, discussing the science behind influence (relevance, impact, passion, and sentiment), how it can be measured, and what it takes to make a mark on audiences of all shapes and sizes.


Shaun Morgan
Creative Writer