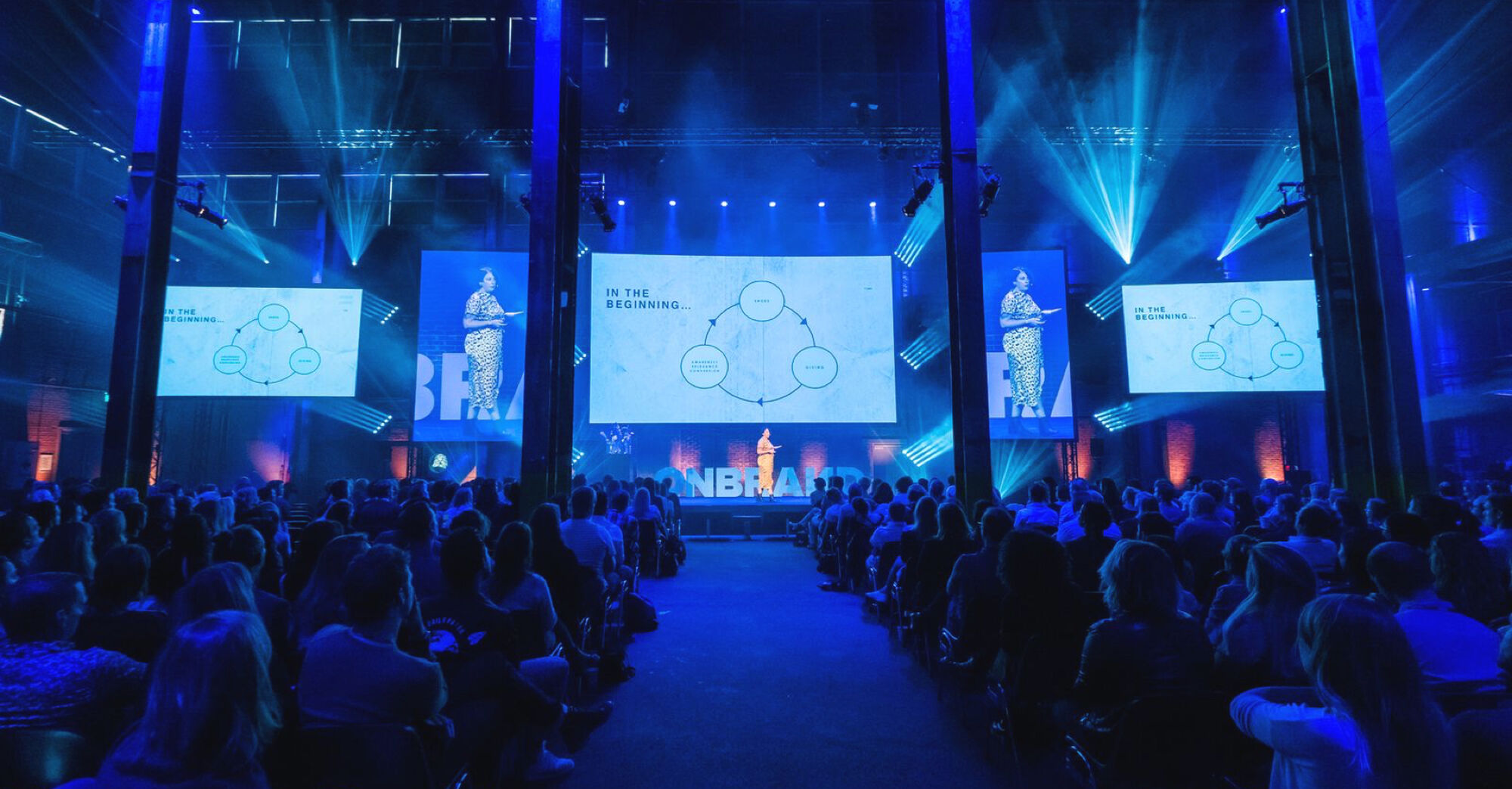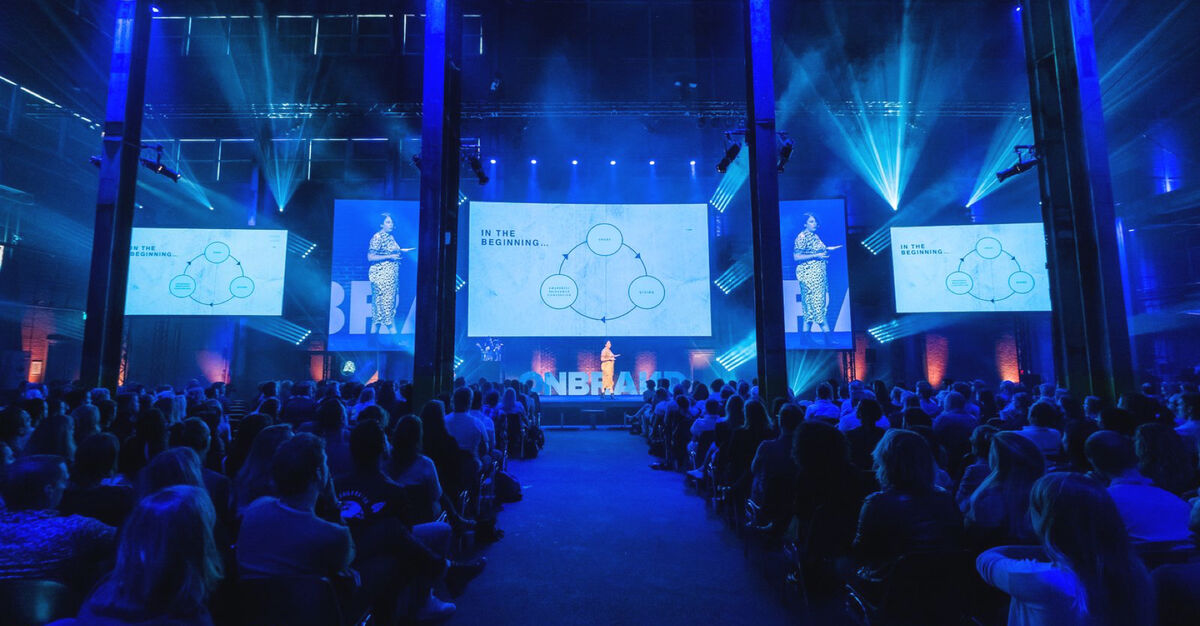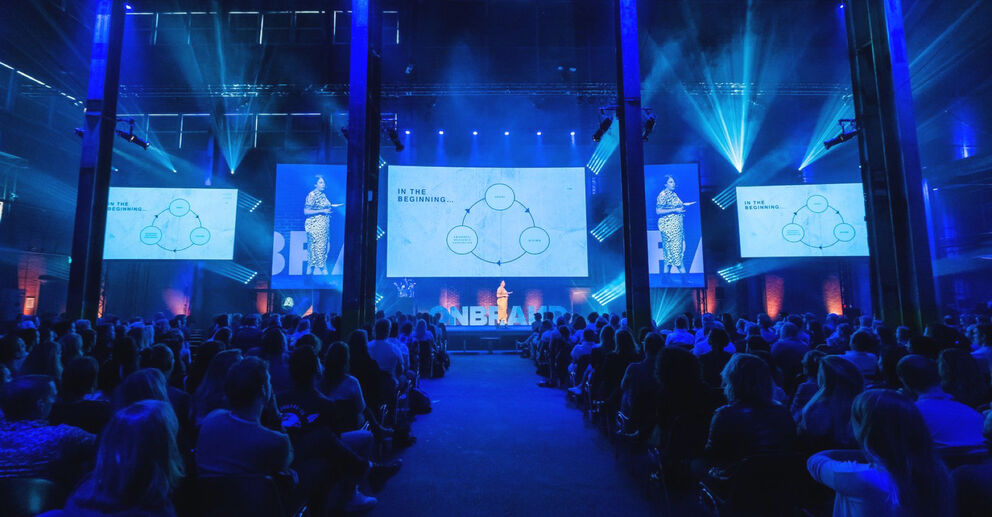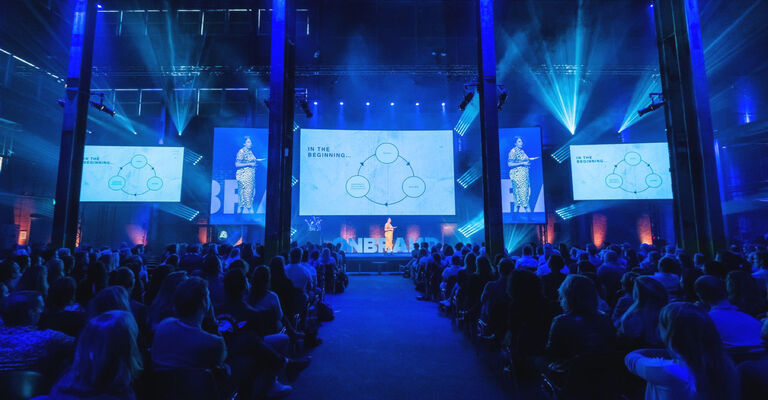 8 things you'll learn at OnBrand '18
What's not to love about fall? 🍂 The colors! The cosy clothing! The delicious comfort food! And, of course, our very own OnBrand, Europe's leading branding conference, taking place once again on October 11 at SugarCity, Amsterdam.

If you're curious about what's next in the worlds of marketing, creativity, tech and design, we've got you covered with a truly stellar speaker line-up. What's more, the Bynder Bar is stocked, and our talented friends at MassiveMusic, Hyper Island and TOMS will be on hand to wow you with great tunes, interactive workshops, free coffee, shoes, VR experiences, and so much more.
It's not all fun and games though—you'll learn something too! Here's a round-up of the takeaways and thought-starters you can expect from this year's agenda.
How to become a 'fast fish' and transform your brand for the new shopping experience.
CCO of Dutch eyewear startup Ace & Tate, Jons Janssens, understands how demanding today's customers can be—they want anywhere, anytime access to your brand, and to be able to buy your products at their convenience. While we may never find a magic formula for the right mix of physical and digital for brands, Janssens is convinced the key to success for e-commerce retailers (or any business) lies in designing a consistent experience that can adapt across channels… even the ones that don't exist yet.
[. . .]
He'll show us how long-term, sustainable growth will come from not only rethinking tech, but also an organization's ability in responding to changes ahead that it cannot yet predict. Unless you've got a crystal ball or time machine tucked away in your apartment, don't miss this one!

How brands can stay on brand (not to be confused with the conference of the same name) during a global rollout.
When you're in the driver's seat of a company's global re-brand, responsible for ensuring that every minute detail is cross-checked, how do you deal with those little niggles—the fact that not all materials or colors or file formats are available in each market, for example? The cool-headed Gerben Bleijenburg is a Commercial Brand Director at GLIMMA, a team of specialists in Global Image Management who have seamlessly delivered global brand programs for more than a decade.

Bleijenburg brings a unique skillset to the table—commercial acumen gained through many years in finance, combined with a sharp creative eye—and will show you how to overcome brand consistency challenges to ensure your rollout or rebrand is a raging success.
How to take your brand from startup to market leader.
Building a brand from scratch can be scary, but Drashti Patel, Head of Brand & Product Marketing at feedback management solution Impraise, loves nothing more than the opportunity a blank canvas provides. With experience at Microsoft and ClearSlide, as well as agency-side as a brand strategist, Drashti is armed with a nuanced understanding of what's required to ready all channels and build a convincing story to convert prospects into brand ambassadors.

She's taken the Impraise brand from star-up to market leader and will teach us how to follow in her footsteps in a fun and fast-paced interactive workshop.
How to be omnipresent.
She's taken the Impraise brand from star-up to market leader and will teach us how to follow in her footsteps in a fun and fast-paced interactive workshop.
How to stay truly connected in a hyperconnected world.
Is social media bringing us together, or driving us apart? Social media is a double-edged sword: while we can speak to loved ones in different timezones with ease, our favorite social media platforms build a virtual wall of invisibility that we have become far too willing to hide behind.

Influencer Marketing Agency's Emilie Tabor will answer one of the most pressing questions of our time, and show you how sanity, accountability, and wellbeing may be preserved in today's hyperconnected environment.

How to effectively use your voice in a polarized world.
A whole new breed of leaders from Generation Z are starting to make their mark, and their voices could save the world. In this hyperpolitical climate, do people care more about a brand's values and views than its products? Leaders from bol.com, VICE and Stop Funding Hate will explore behind-the-scenes stories on what real voices can do. Are consumers forcing brands to become more socially aware? How can brands build a reputation that doesn't crumble in seconds? Can one voice make a difference?
[. . .]
The link between the film industry and brand storytelling.
If there's one brand proving that B2B marketing doesn't have to be boring, it's Typeform. Focusing on brand and design, the tech brand has made data collection beautiful, conversational, and incredibly easy to do. Without giving too much of the plot away, VP of Marketing, Sançar Sahin, will show us what we can learn from the film industry to make us even better brand storytellers. Bring the popcorn!
What chatbots dream about.
Is it AI sheep? Their sexy AI friends? In a world where machine learning and AI are the underlying fabric of our engagement with brands (and each other), how do you refocus your business to respond to evolving consumer behaviors? What impact does the tech and communications your company is launching have on people's expectations, and how do you stay relevant? Executive Director EMEA Iain Preston of full-service digital agency R/GA, Campaign Magazine's Digital Innovation Agency of the Year, will chat about how they're helping clients change their businesses to succeed in the age of "Life 3.0".


Skye Pathare
Content Marketer