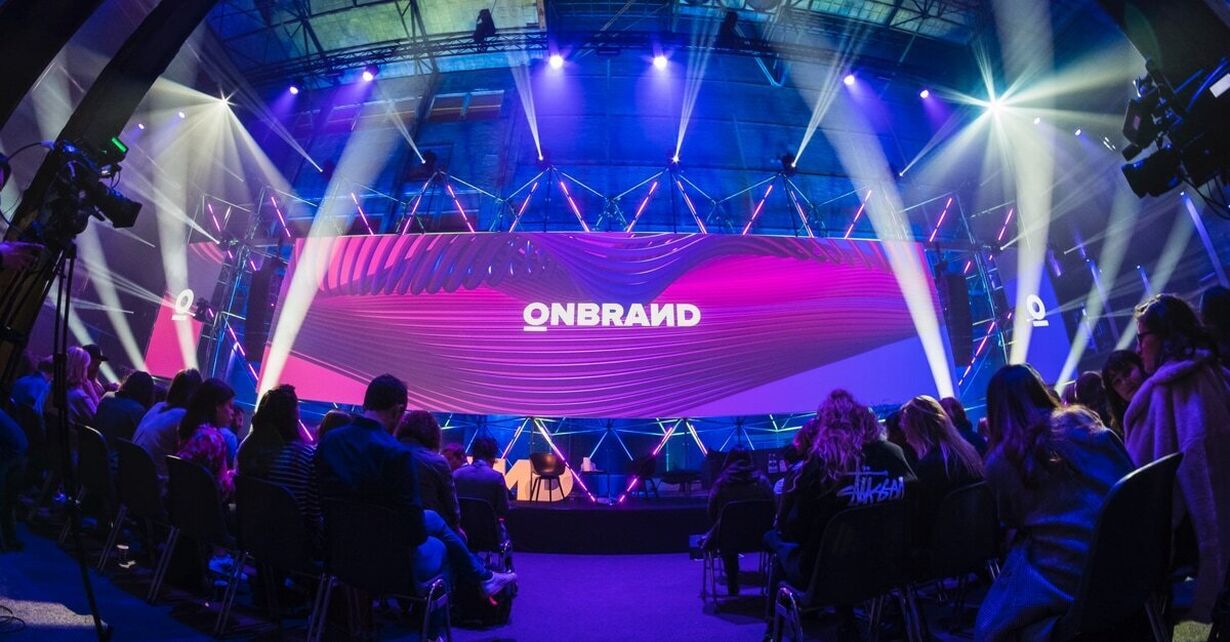 UPDATE: OnBrand '20 has been canceled
As an OnBrand community member, we wanted to let you know that after much deliberation within the OnBrand team, it's with regret that we've decided to cancel OnBrand for this year.

Despite positive signs of improvement regarding the COVID-19 situation here in the Netherlands, we still feel there is too much risk and uncertainty involved in going ahead with the main event in November—gathering 2,000 attendees in one space would be irresponsible of us.
However, this doesn't mean we'll be kicking our feet up until next year. We're dusting ourselves off and going full steam ahead with our Plan B: Studio OnBrand.
What is Studio OnBrand?

Studio OnBrand is a series of three half-day branding events, temporarily taking the mantle from our regular annual OnBrand conference to adapt to the ongoing COVID-19 situation.
Studio OnBrand events will host no more than 150-200 attendees, conforming to government regulations surrounding social distancing guidelines, with all on-stage content also being streamed for free to our community of 25,000 followers.
This allows us to keep the OnBrand spirit alive and continue to bring together today's most influential names in brand marketing. Think OnBrand but more conversational and interactive: each event will feature interactive Q&A sessions with our speakers and panels, with attendees having the opportunity to participate in the discussions both in-person and remotely.
For a sneak peek at some of the talking-points to be explored at the events, check out the Studio OnBrand tracks. The first event is set to take place on Tuesday, October 27 online and in Amsterdam. Hope to see you there, digitally or physically!
Related content
Studio OnBrand Tracks: What content themes wi...
What to expect at Studio OnBrand